Only a few years ago, podcasts were such a Noughties thing, but they are back with a vengeance. Seems like the word and their wife are launching one. And honestly, at some point, there are just too many of them out there. I tend to get choice paralysis when faced with too many options, so I wanted to make life easier for you by curating a list of my favourite ones. That is sustainable fashion podcast episodes, the gold nuggets of whole podcast series, so you don't have to trawl through loads of loads of them.
While there are a few series I listen to religiously, in general, I tend to dip in and out of some podcasts. The majority are not specific to sustainability or sustainable fashion, but on some more general topics. I must admit that listening to sustainability podcasts feels too much like work (I have been working in sustainability for 7 years now).
However, sometimes I come across sustainable fashion-focused episodes in non-sustainability podcasts (or general environment ones) that are really worth a listen. They tend to be a bit more general and assuming no prior knowledge, so they are perfect if you are just starting on your knowledge journey as well. Also, some of my favourite podcasts have different formats from the usual host + guest interview, so they are quite fun to listen anyway!
So here we go, in no particular order…
P.S. Bonus recommendations are episodes that I particularly loved, but are not related to fashion.
Photo by Nick Fewings on Unsplash
Sustainable fashion podcast episodes you must listen
PODCAST BLURB: A climate change podcast looking at the past, present and future of environmental issues that don't make you want to run for the nearest bunker.
WHY LISTEN: Ok, this is a sustainability podcast, but not especially dedicated to sustainable fashion. And I was so pleasantly surprised by it. Made by the UK environmental behaviour change Hubbub, it has a friendly, down to earth tone and it's not overly preachy. Believe you me, this is quite an achievement in the environmental movement space. It's only 20-30 mins/episode, and the format is: past/present/future, i.e. the history of the topic, what are issues and how can we make a difference. It's also quite practical and comes up with ideas that can actually be applied in everyday life without requiring to go off-grid and harvest all your own food.
This is one of the podcasts I actually subscribe to and regularly listen to. They work in seasons, so it's a bit frustrating that there are not loads of episodes available on a regular basis. 2 seasons available.
SUSTAINABLE FASHION EPISODES I RECOMMEND:
1. How can jeans be better for the Planet? I guess the clue is in the title, but to add it also covers general impacts of fashion of the environment.
2. Fast Fashion covers the impact of fast fashion on the environment and tips on buying quality clothes that last.
3. The problem with cotton: about the dark history of cotton, looks the issues with cotton at the moment and finds out what innovations are happening in fabric from dresses made of bacteria to mushroom roots. Also, features Amber Buchard, the well-known fashion historian, as well as the redhead beauty on the initial Tilly and The Buttons pattern covers.
BONUS RECOMMENDATION:
Do we need to stop flying? This is a topic that is very high on my agenda, as I am a keen traveller and I find it very hard to square that passion with the desire to reduce my impact.
PODCAST BLURB: With over 7 billion people in the world, we all have one thing in common. Every day we all get dressed. Join Dressed as we explore the social and cultural histories behind the who, what, when of why we wear.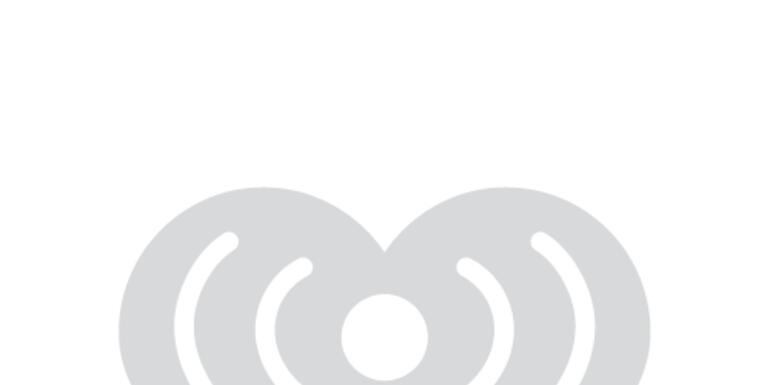 WHY LISTEN: I first heard about this podcast from the girls on Love to Sew podcast and I pretty much spent the Christmas Holiday in 2018 bing listening while sewing. I'm a massive history buff (history degree over here), so no wonder I loved the intersection of fashion, design, and history. Well researched by fashion historians, I definitely learned a lot I didn't know about the history of so many garment types (swimwear, tuxes, jeans and so much more).
SUSTAINABLE FASHION EPISODE I RECOMMEND:
4. Fashion and Sustainability, an interview with Tara St. James The fashion industry is the world's second-largest polluter. Interview with designer and educator Tara St. James about the intersection of fashion and sustainability in the past, present and what we can do to impact the future.
BONUS RECOMMENDATIONS:
Cashmere with a K- The controversial history of a shawl Cultural appropriation and colonialism lie at the heart of the 19th-century fashion trend for "cashmere" shawls, the anglicized version of the Kashmiri region from which these highly coveted luxury goods originally came.
Murderous Millinery: From the 1870s to the 1920s, millions of women embraced the fashion for ornamental plumage and as a result, millions of birds died for it.
Branded: a history of designer logos Logos and monograms are used by luxury fashion houses to brand their products. This episode investigates the origin stories of the logos used by four of fashion's most powerful players: Louis Vuitton, Lanvin, Chanel and Louboutin.
PODCAST BLURB: Join us for a friendly chat about modern sewing! Do you like to make your own clothes or want to learn how? Hosts Helen and Caroline engage with the global sewing community and encourage listeners to create their dream wardrobe by sewing their own clothes! Guest interviews explore the online sewing world and running a small business in the slow fashion industry.
Listen to your favourite sewing pattern designers and inspiring makers who truly understand your obsession with sewing.
WHY LISTEN: THE podcast of the sewing community, I don't think there are many out there who have not heard Helen and Caroline chatting sewing, fabric and everything in between in Vancouver. I must admit, I tend to dip in and out for episodes that strike my fancy, but no denying that this is a fantastic podcast to create a sense of community for sewists.
SUSTAINABLE SEWING/FASHION EPISODES I RECOMMEND:
5. EPISODE 114: MATCHPOINT FABRIC & SUSTAINABILITY: Michelle Brown Colistro from Matchpoint Fabric joins the podcast to chat about sustainable sewing. We chat about sustainability in the textile industry, and ways you too can make a positive, sustainable impact with your sewing. We also chat about Matchpoint Fabric as a successful earth-friendly business!
6. EPISODE 85: SUSTAINABLE SEWING WITH MEGAN NIELSEN: Megan Nielsen shares her journey to becoming an indie pattern designer and her passion for sustainable sewing. We discuss how we can make changes in our sewing practise to be more kind to the earth and to each other.
7. EPISODE 61: SLOW FASHION WITH KAREN TEMPLER: Karen Templer joins Helen and Caroline to talk about Slow Fashion October. Can our sewing have an impact on the overall fashion industry? How can we be more intentional with our making practices? Karen shares how she learned to slow down while still enjoying fashion and style.
8. EPISODE 35: SUSTAINABILITY AND SEWING: exploring the topic of sustainability as it relates to our sewing practice. We open up about where we are at in our sustainability journey, and how we plan to be kinder to the earth. We also offer tips on what you can do as a sewist to lessen your environmental and social impact on the planet.
BONUS RECOMMENDATIONS:
EPISODE 15: CAPSULE WARDROBE CHALLENGE: This is the episode where I first heard about the Style Bee 10×10 challenge and we all know where that lead. 4 capsules later, it really has changed the way I think about my wardrobe, and ultimately lead to the One Year Wardrobe Count Project.
PODCAST BLURB: Fresh ideas from the sharpest minds working toward a cleaner, greener planet
WHY LISTEN: In true BBC style, this is a well produces, well-researched radio show also available in podcast version. It's well balanced, in true BBC style, and well worth a browse through the extensive archive.
SUSTAINABLE FASHION EPISODE I RECOMMEND:
9. Fast Fashion Slow Down: Can fast fashion be forced to slow down? Lucy Siegle, the sustainable fashion journalist, reports.
10. Microfibre detectives: Our synthetic clothing is shedding plastic microfibres into the environment when we wash and wear it. Tom Heap hears what a fleece-wearing nature lover is to do to stop the spread.
11. The Future of Fashion: How can an industry that relies on consumption and new trends become 'green'? Lucy Siegle heads to Milan to explore new ideas and see if fashion can withstand a pressure wash.
BONUS RECOMMENDATION:
Eco Anxiety: Is the future of the planet making you depressed? Do you feel paralysed, unable to imagine the happiness of future generations? Verity Sharp meets the eco-anxious.
SAVE THIS FOR LATER ON PINTEREST
PODCAST BLURB: A weekly podcast about the environment, for and by the confused. Your hosts Ol and Dave are supposed to be experts in how to save the planet. But why's everything got to be so confusing? Each week they try to get a little bit closer to enlightenment. They may fail.
WHY LISTEN: One more from my personal collection, this podcast is very funny, irreverent and not accidentally leftist. Dave and Ollie are bona fide environmentalist and work for environmental charities, so they know what they are on about.
SUSTAINABLE FASHION EPISODE I RECOMMEND:
12. #144: FASHION: Our clothes say a lot about who we are, but they also say "SCREW YOU, PLANET!" more often than not. Yup, clothes and fashion – like so many nice things – have some eye-watering environmental price tags.
BONUS RECOMMENDATION:
#113: PERIODS: There's no escaping that throwaway plastic menstrual products are just as bad for the fishes as throwaway plastic anything else. But what are the alternatives? Does anyone use them? And what the hell gives two men the right to blather on about periods?
BONUS: PROPER SUSTAINABLE FASHION PODCASTS TO CHECK OUT
Want more? Here's a list of other available Sustainable Fashion podcasts, but I haven't listened to them myself.
Conscious Chatter with Kestrel Jenkins: A podcast where what we wear matters. Conscious Chatter is an inclusive audio space, Conscious Chatter opens the door to conversations about our clothing + the layers of stories, meaning and potential impact connected to what we wear. It's a venue that allows us to continue to learn more about the garment industry and how we can all be a bigger part of positive change in the industry.
Fashion Fix with Charli Howard: What makes ethical dress sense for people and planet? Model Charli Howard shows us how to be sustainable and stylish with the podcast that fixes fashion while fixing the world.
Fashion Revolution podcast: Fashion Revolution Podcast explores the hidden stories behind the clothing we wear. Through interviews and investigations, Fashion Revolution explores the intersection of sustainability, ethics and transparency in the fashion industry. International fashion journalist Tamsin Blanchard speaks to researchers, supply chain experts, garment workers, politicians and activists. Each episode we will take listeners deep into fashion's social and environmental problems but leave you with practical actions to help make a positive difference.
---
WHAT ARE YOUR FAVOURITE GENERAL PODCASTS (I'M REALLY LOOKING FOR NEW ONES TO SUBSCRIBE TO)? ALSO, ANY OTHER SUSTAINABILITY AND SUSTAINABLE FASHION ONES I CAN ADD TO MY LIST?