[GIFTED PATTERN] Jumpsuits are a bit of a marmite issue for people. You either love them, because they can be both stylish and comfortable. Or you hate them, because well, they are not easy to get out of in a hurry. Also, RTW jumpsuits can be a pain if you are different sizes in the upper and lower body.
Well, that last bit it's the easiest to go around. Just make your own and adjust the bodice and trousers to fit your body, not that 'standard size' of the fashion industry.
So here I am with another Fibre Mood pattern, the Danika jumpsuit. When I first saw the preview (as part of Fibre Mood blogger community), I was immediately attracted to the back bow. I actually thought that it was across the front, how cool would that have been? But I got over my disappointment and decided to go for it as part of the advance preview of Issue 10 of Fibre Mood, which is now available.
FIBRE MOOD DANIKA – PATTERN & FABRIC
The pattern is available in Issue 10 of the Fibre Mood paper magazine or in PDF (A4 and A0). The magazine has pattern sheets that need copying out, and make sure to add the seam allowance as it's not included. The PDF version has seam allowance, but make sure to only select your size as they have both stitching and cut lines and it can get awfully confusing.
The instructions come in English, Spanish, Dutch, German and French and include diagrams and text. NB: the magazine only includes the diagrams, but the PDF digital instructions are available for free on the Fibre Mood website. I didn't really follow them, just checking in to make sure I'm hitting all the steps. I did check the facing attachment and it made my head hurt a bit. So check out my way of doing it in Construction notes further down.
Pattern features: With an enticing tie back opening, Danika is a jumpsuit with astonishing flair. And that's all there is to it! No zips or other closures needed. The Danika's straight fit is a dream come true. You can slip in and out of it in a heartbeat. We made the jumpsuit in a playful Capri length. Have a different length in mind? The pattern is as easy to alter as is the style. Casual is where it's at, in denim or linen, with a pair of pretty mules.
Or switch things up and go chic in satin and a pair of killer heels. Whatever you choose, Danika is sure to suit you to a tee.
Sizing: 32 – 58 (EU) 0 – 26 (US) 4 – 30 (UK)
I sewed a size 38, graded to 40 in the hip area (please see below for further changes).
For the record, my measurements are:
Hips: 101 cm (39.5in)
Waist: 72 cm (28.5in)
Bust 88cm (34.5in)
Height: 1.72m/5.7in
Fabric: I used an emerald green polyester twill from my stash. It's medium weight, very drapey and it frays like mad. Also, it singes easily (ask me how I know!).
FIBRE MOOD DANIKA – FIT AND ALTERATIONS
FIT NOTES: The fit was reasonable from the start, as I had measured the finished pieces to make sure my hips fit in (my biggest worry) and I did a paper fit before cutting. I have a pear-shape body with big bum, thighs and hips, but a narrow back. I always have to add to hips, back rise and thighs area, and remove from the CB. My bra size is 32D, and usually I don't have issues in that department, the bodice part fit reasonably well in this case as well. I also noticed that for FM patterns, I need to do a forward shoulder adjustment as all bodices tent to drag backwards.
FIT ALTERATIONS:
The issue with this type of jumpsuits is that the body tends to be looooong and I always need to take a few centimetres off at the waist. I did think that was the case when I tissue-fitted the pattern, but I thought I might get away with it and cut it out anyway. I then pin-fitted and of course I had to take out a serious amount, about 4cms (1.3/4"). I effectively tweaked the pattern and then removed the excess from the already cut pieces. The grainlines got a bit distorted, but hey ho, I had to make do.
I had to redraft the facings from the cut pieces, as somehow the pattern pieces did not match anymore.
I removed 1 cm (3/8") from the side seam under arms, as there was a bit of gaping in that area.
I moved 1/2" from the front shoulder to the back shoulder to make up for the back pulling I mentioned above.
Unfortunately, I was not able to add length, so the overall length ended up being more over the knee than capri as intended. I tried to preserve as much of what I had as I could, but still a bit too short for my liking. Instead of turning the hem up, I used bias binding, sewn at 1/4" (0.6cm) and handstitched it invisibly.
STYLE ALTERATIONS:
When I saw that round neckline on the original pattern, I knew that I wanted to swap that for a v-neckline, similar to the back. So I did! I just copied the upper part of the front pattern piece and redrafted it into a V.
The other alteration I did, as inspired by SewStarTino on IG, is adding an invisible zipper to the front seam, to facilitate the dreaded bathroom break. I like the easy access, as opposed to twisting myself to pull the zipper down at the back.
FIBRE MOOD DANIKA – CONSTRUCTION NOTES
It's a fairly simple pattern to construct, especially if you are omitting the zipper. I finished the long seams with the overlocker, used facings for the bodice and home-made bias binding for the bottom hem.
There are two aspects of construction that I wanted to dwell a bit more on. One is the facing attachment, for which I found the pattern instructions quite hard to follow. The other is the invisible zipper attachment, which was not on the pattern.
EASY WAY TO ATTACH THE ALL IN ONE FACINGS
A while ago, I took Sara Alm's Craftsy class (which I still go back to for reference) and she has the best way to attach the all-in-one facings, that work for any situation where you have a sleeveless bodice.
So here is a summary of the order of construction:
interface the facings
finish lower edges of the facings
sew the back and front neckline separately, right sides together (you still have a front and back bodice piece) + understitch and press
Sew the armholes of the back and front pieces and leave 1" (2.5 cms) to the edge + understitch as far along as you can (no worries if not all the way around); you still have separate back and front bodice pieces
now turn the back pieces inside out (the straps will look as tubes with raw edges)
Slip the front pieces inside the back pieces, so that they are right sides together;
Pin the neckline stitch lines together to make sure they align; stitch across at the required seam allowance so that the front and back shoulder seams are joined. You have now formed the shoulder seam and the back and front pieces are together.
Now you will only have a 2" (5cm) opening to sew closed. If you are handy with a hand needle, you can slipstitch it. But I hate hand sewing, so I machine-sew it closed. So pull through the tube formed so that the shoulder seam is lower down. Shuffle the fabric inside away from the seam allowances and just stitch the hole closed. Then pull the tube out, revealing the right sides together of the front and back pieces, now nicely joint.
INVISIBLE ZIPPER: I've done a quick tutorial on Instagram, which I saved in my stories, so please ping over to have a look.
Please do shout if any of the above are not clear, happy to help.
EMERALD DANIKA – VERDICT
I haven't worn this yet, so I can't really vouch for how it behaves in the real world. But as you would have already noticed from the back pics, there is a major glitch with where the back v-neckline falls, which is below the bra strap. I completely failed to notice that until I after I took the pictures, duh! I can't wear it without a bra because the fabric is a bit clingy, so I need to think of a solution. I haven't tried it on yet, but I like the idea of layering over a t-shirt or bodysuit.
I would definitely try this pattern again, but definitely make it longer and even wider at the hips. This version came out pretty fitted, which is cool, but I might like a bit more of a casual, comfortable vibe.
SUMMARY
PATTERN: Fibre Mood Danika, A0 PDF, size 38/40
FABRIC: emerald polyester twill, medium weight (from the stash)
NOTIONS: interfacing; 40cm invisible zipper
ALTERATIONS: -4cm bodice reduction, added an invisible zipper to CF; changed the front neckline to V; forward shoulder adjustment; reduction of 1/2 in underarm seam
NEXT TIME: cut a bigger size in the trousers for an oversized look
OTHER VERSIONS: You can check all the great versions on the FM website and via the hashtag.
SAVE THIS FOR LATER ON PINTEREST
BLACK ALLYSHIP THOUGHTS & RESOURCES OF THE WEEK
The allyship journey continues, and there are still so many things to learn and unpack. Here are some thoughts for this week.
FOLLOW – StylesinSeams
Every week, I want to share a Black creator I love and encourage you to discover their work as well.
This week, I am celebrating Robyn Andrea, also known as StyleinSeams on Instagram and on her blog.
She is a force of nature, as she designs, sews, is passionate about food AND is a marketing consultant. And is also a lovely soul with loads to share.
I also wanted to share this look, as it's very similar to Danika pattern, but it was hacked by Robyn Andrea from two other patterns.
CELEBRATE
This week I want to shout out to two important celebrations that people who are not in the US and UK respectively may not be aware of. I know I was not aware until this year, but I want to learn more and be ready to celebrate with my friends in the sewing community and beyond next year.
Firstly, JUNETEENTH, June 19th – also known as Freedom Day, Jubilee Day, Liberation Day, and Emancipation Day – is a holiday celebrating the emancipation of those who had been enslaved in the United States. Specifically, it commemorates Union army general Gordon Granger announcing federal orders in Galveston, Texas, on June 19, 1865, proclaiming that all slaves in Texas were free. This was the last state to allow slavery, and thus it effectively meant the de facto end of official slavery in the US. You can read more here.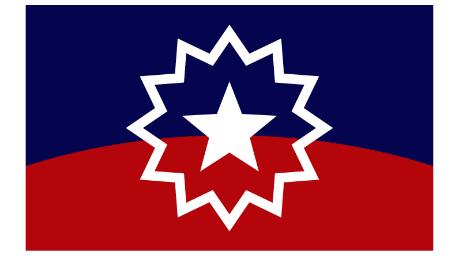 If you are from the US, I absolutely hope that this is no news to you. This year my Instagram feed was full of the joy of celebration, with the Black members of the community sharing wonderful, and sometimes sad, stories, but also with a lot of learning about the meaning of the day. I am grateful to everyone who shared, thank you!
WINDRUSH DAY
Then, yesterday, June 22nd, it was Windrush Day in the UK. It was established in 2018 to celebrate the contributions of the Windrush Generation, Afro-Caribbean people that were invited by the British government to help rebuild Britain after WWII. On 22nd June 1948, the Windrush Empire ship arrived in Tilbury Docks in Essex, with 492 people which started a generation of migrants later called the Windrush Generation. The purpose of Windrush Day is to encourage "communities across the country to celebrate the contribution of the Windrush Generation and their descendants," according to the United Kingdom government. Read more here.
Unfortunately, the Windrush also is associated with a scandal that in 2017 saw hundreds of Commonwealth citizens, many of whom were from the 'Windrush' generation, wrongly detained, deported and denied legal rights. The measures have negatively impacted the lives of hundreds of Black Afro-Caribbean British people and the UK Government was forced to apologise and pay reparations, although hundreds of cases are still pending. You can read more here and here. An inquiry was completed in 2020 with a report a scathing indictment of the Home Office's handling of Windrush individuals, and concluded that the Home Office showed an inexcusable "ignorance and thoughtlessness", and that what had happened had been "foreseeable and avoidable". You can read the full report here.
22nd of June is also my birthday, so as an immigrant to the UK myself, it does have an extra special meaning. Also, it is a stark reminder of the fact that the UK also has its share of racism and injustice sins to atone for.
WATCH – SITTING IN LIMBO
BBC drama based on the true story of a Windrush scandal victim is now available to watch on iPlayer. It will also be followed by a documentary also on the BBC. I haven't watched it yet, but it's on my (very long) list.
Thank you for making it to the end. I really want to hear your thoughts about what I am sharing in this section. Please DM me or email me if you have any suggestions of you came across any great resources.
---
HOW DO YOU STAND ON JUMPSUITS? LIKE OR AVOID? WHAT ARE YOUR TNT JUMPSUIT PATTERNS? AND HAVE YOU CHECKED OUT FIBRE MOOD ISSUE 10?
ENJOYED THIS POST?